I am Collen Nyanhongo. I come from a well-known family of internationally recognized Zimbabwean sculptors.
Sculpture has always been part of my life. From when I was very young, I would sculpt for fun with my father Claude and my brothers and sisters. I sculpted with them after school in my free time. My father is my main inspiration to become a sculptor. I began studying how to sculpt under him, my brother Gideon and my sister Agnes. I sculpted with them on the weekends while I attended college. During that time, art collectors would come to our house or the galleries and purchase my sculptures.
When I completed college, I looked for a job as a salesperson at Chapungu Sculpture Park. Instead, the director, Mr. Roy Guthrie, encouraged me to pursue my talents as an artist.
As I am working on a piece, I want to combine what the stone has in it with my artistic creativity and through the process the sculpture evolves.
The main subjects of my work are of the Shona spirits, nature, birds, animals and figures sculpted in an abstract form.
I choose to work with springstone, leopard stone, and lepidolite. From my sculptures, I want to help people to understand the culture of our ancestors, the day-to-day life of people and the interaction between man and nature.
Collen Nyanhongo's homeland is Zimbabwe, which means "large house of stone." He is a member of the most significant family of artists in Zimbabwe and learned the craft of using simple hand tools to sculpt his stones from his father, Claude Nyanhongo, a first-generation artist who helped create the Zimbabwe Sculpture Movement in the 1950's and 60's. The Zimbabwe Sculpture Movement is heralded as the most prominent art form to emerge from Africa in the 20th century.
Forging his own vision from his powerful artistic roots, Collen Nyanhongo blends traditional figurative form into metaphorical abstract expression that transcends his past and establishes him as an eminent world artist whose work has been honored in Zimbabwe, France, Netherlands, Denmark, Australia, Holland, England, Switzerland, Germany, South Africa and the United States.
Collen sculpts in all sizes, from a 15-ton marble stone for a public art project in Fort Collins, Colorado to smaller pieces that demand to be held and caressed. He prefers working with hard stones like Springstone, Serpentine, and Lepidolite and ships them in from Zimbabwe quarries to wherever he is living and working.
He is a bridge maker whose sculptures fracture the barriers of language and culture and sing to us in a universal language of human emotion and experience. Honoring simplicity and directness in his life and his art, his work compels the viewer to dismantle the trivial and contemplate the vitality of the human spirit.
Collen Nyanhongo is available for workshops, teaching sessions, commissions, sculpture gardens and exhibitions worldwide.  His home is in Zimbabwe but he travels throughout Europe and the United States for art shows and gallery events.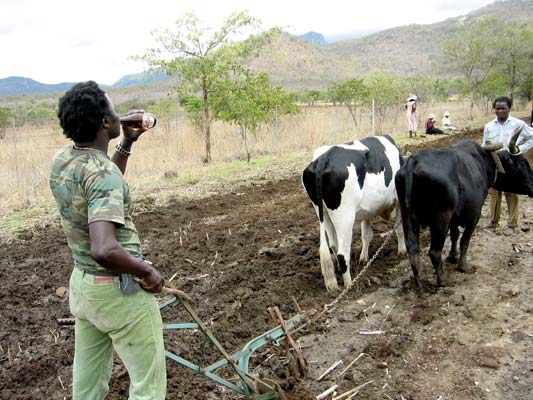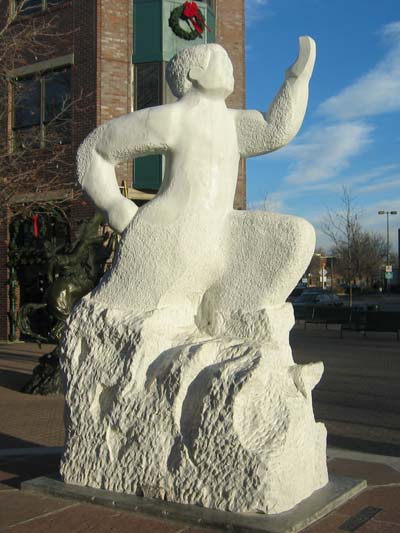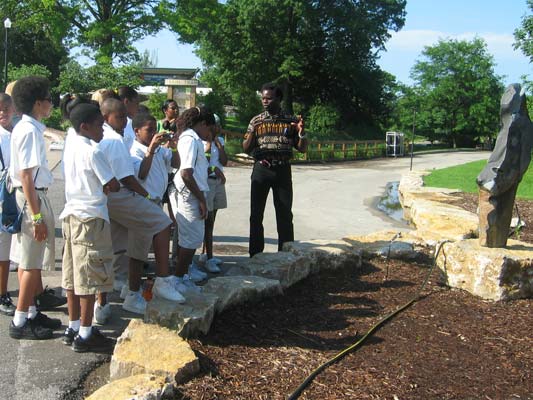 Zim Art produced this video of artist Collen Nyanhongo sharing the creative process as he sculpts one of his works of art.
Fran Fearnley is the owner of ZimArt and the Rice Lake Gallery, near Toronto, Canada. An avid art collector and former journalist, Fran spent two years volunteering in South Africa and was first introduced to Shona sculpture in 1998 when representing the University of Kwa-Zulu Natal at the Zimbabwe International Book Fair in Harare.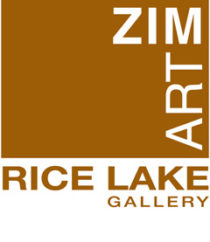 Google just about anything concerning African art, Zimbabwe or contemporary stone sculpture and you will find many references to Collen Nyanhongo and his infamous family of sculptors.
Stone sculpture from Zimbabwe has received worldwide acclaim. Newsweek hailed it as "perhaps the most important new art form to emerge from Africa in this Century." The New York Times stated that it "has become a wholly indigenous modern art form created exclusively as a form of artistic expression."
This is Collen Nyanhongo's tradition and the springboard for his work, which is wholly modern and wholly his own.
Teaching and sharing his intimate relationship to stone and the sculpting process, Collen will help you discover the delight of conversing with your own stone and allowing it to emerge into an image that both you and the stone create.
Using simple tools and special stones from Zimbabwe, you will be stirred by Collen's warmth, spirit, and authenticity.  No need to know anything about stone sculpting.  Once you meet Collen you will trust, revel in his tutorage and be thrilled with the process